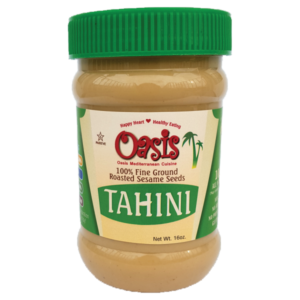 Oasis Mediterranean Cuisine manufactures daily fresh sesame tahini. This is how Oasis Hommus and Tahini are different from any other brand. Tahini from Oasis is 100% all natural with no additives or preservatives and made from an authentic recipe that uses only freshly roasted sesame seeds. Naturally gluten free, non-GMO and dairy free, Oasis Tahini is an excellent source of calcium, magnesium, iron, vitamin B1, zinc, and dietary fiber. Oasis Tahini is available in pint size containers (12 per case), 5-pound buckets (2 per case) or an individual 40-pound bucket.
---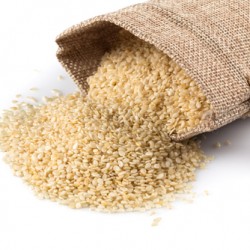 Tiny Seed, Huge Health Benefits! We're thrilled to be introducing Open Sesame Spread, the first pure sesame spread on the market today.Open Sesame Spread takes advantage of the highly sought after health benefits of sesame seeds. The small but powerful sesame seed is a rich source of easily absorbed calcium, protein, fiber, iron and other essential vitamins. Also noted for its exceptionally high magnesium content, sesame seeds help human bones absorb calcium improving bone health, which is important to building muscle.In fact, recent research has focused on the unique ...
---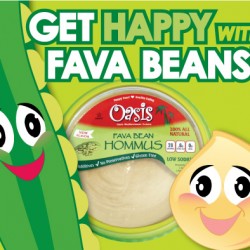 CRAVING SOME HAPPY? FAVA BEANS....WHAT YOU NEED TO KNOW!! The consumption of fava beans has been shown in several university studies, published in the British Medical Journal, to increase the level of a compound called L-dopa. A naturally occurring amino acid found in fava beans, and made from L-tyrosine in the human body, L-dopa is converted into dopamine in the brain and body. Sold as a dietary supplement or prescription drug in the United States, L-dopa is shown to be more effective when taken in a natural form. Consumption of adequate amounts of fava beans in ...
---